The MOST Advanced Targeting Software Created to Date, Giving You Laser Precise Results That Get Your Message Seen ONLY By Passionate Buyers.
For a VERY limited time everyone who purchases Target Driller will get FREE lifetime access to our Facebook cloud-based app Social Post Suite!
You can check it out at SocialPostSuite.com.
Ezra Wyckoff
Creator of T-Shirt Cheetah
---
This might turn out to be my favorite, most used targeting tool, the UI is beautiful, lightening fast, heavy with features, overall Grade A (+) stuff here and I highly recommend you grab it to help greatly improve your targeting!
Matt Schmitt
Creator of AI Targeting System and PiScaled
---
This is an AWESOME tool to deep dive into niches and get creative with ideas. My team will be using this tool immediately to find new niches and get creative in our core niches. Great job Brad!
The Only Targeting Software Of Its Kind
That Has The Power To Instantly
Increase Your Facebook ROI by
100% Through More Precise
Market Segmentation
Find Hidden Audiences
No more testing to see if results can be targeted. Every result in Target Driller can be used in your FB ads. This is going to save you time and make you far more money.
Advanced Market Research
Use our graph search templates to execute the most advanced graph search strings to drill down into your niche and competition. You can get super targeted with this feature meaning that a higher percentage of visitors are going to buy from you
Unlock Competitors Ads
Search for competitors' ads and see exactly what they're doing to profit. You can literally spy on your competition with this feature of the software.
Search Broad Keywords To Find Hidden Laser-Precise Audiences For Any Campaign
Having Trouble Starting Your Campaigns On Facebook? Sick of Copying & Pasting Ideas to See If They Can Be Targeted? Get Instant Access to Our Library of The Hottest Real Targeting Options and Millions of Passionate Buyers in Any Niche in 2 Clicks to Guarantee Increased Conversions, Lower Ad Costs and a Massive ROI.
Step 1: Enter Any Keyword
We'll give you all the results directly from Facebook, whether it be a interest, job title, major, employer or location
---
Step 2: Use Our Text Filters
Narrow down your interests even more to the most targeted buyers in your niche.
---
Step 3: Click on "Copy" and Preview Your Total Audience Size Directly within Target Driller.
---
Step 4: Paste into your "Interests" field in your Facebook ad.
Use for Invaluable Market Research
We make it simple! Huge graph search strings can be complicated to compile, they have countless options such as occupation, age, gender, location, pages and many more. Where do you start? What goes before what? Our graph search templates let you fill in your criteria and we construct it for you! Get access to cross-over niches, new targeting options and spy on competition like you've never seen before!
Step 1: Select Your Search Criteria – Pages, Groups, Movies etc.
---
Step 2: Define Your Search –fill in one of your ready-to-go templates
---
Step 3: 1 Click Search Gets You Access to Unlimited Market Research Capabilities!
---
Instant Unfair Sneak Peak at What Competitors are Doing
Ever wonder how they are running those 5 figure campaigns every week? Use Target Driller to find successful campaigns run by other marketers in YOUR niche. Yes, search for campaigns by niche and get an inside look at how they're doing it.
Step 1: Enter Your Website and Keyword
---
Step 2: Select Your Preferred Search Method
---
Step 3: Enjoy Seeing How Your Competition runs their Campaigns
Unlike other software, Target Driller will search around ALL of Facebook (and totally 100% in line with their T&Cs) – including interests, pages, groups, posts, job titles and many more.
PLUS finally, this is a tool that will even find over-lapping interests, using a unique method exclusive to AudienceDrill.
This is genuinely, high converting, tested razor-sharp targeting technology.
We will change the way you do ad campaign targeting
and generate Facebook leads FOREVER!
Local Niche Image – Gardening:
1.6m Audience In 3 Clicks
Crochet Niche
1.2m Audience In 3 Clicks
Nursing Niche
2.5m Audience In 3 Clicks
Use This Data To Create A Profit Pulling Ad, That Guarantees Higher Conversions Than The Usual Shot-In-The-Dark Targeting You Set Up Manually in Facebook.
You See, Facebook Has Recently Made It Attainable For Anyone To Search For Very Precise Audiences That You Can Use For Your Ads or for Market Research.
However, The Rules Are SUPER Confusing! Here is an Example:
Pages liked by Nurses over the age of 25 live in the United States
who like Nursing and Nurses.
So We Decided to Make It Easy!
Inside Target Driller, You Can Easily Search For And Get
Precise Analytics About Any Market You're Interested In.
THERE ARE 3 COMPONENTS TO
TARGET DRILLER
The Graph Search Drill:
Find best targeted audiences in any part of Facebook you choose – Pages, Groups, Restaurants, and many other clusters of users, who are prone to engaging with Ads like yours!
The Interest Drill:
Find the razor-sharp REAL interests (yes, every single result can be used in your ad) you should be using in your Facebook Ads to drive even more precise demographics to your Ad… Leading to amazing sales and conversions.
The Post Drill:
Get an inside look at what your competitors are doing successfully and replicate it in your own business! Or find out what your target markets are talking about right now, so you can appeal to them by creating Ads that include current trends that interest THEM!
The Best Part, The Software 100% Works WITH Facebook, Ensuring Your Results Will Be The Highest Quality Of Compiled Data From EVERYWHERE On Facebook (including data from Groups!)
Make Every Single Ad You Create Will Work For YOU, Better Than Before!
You'll never have to split test any more targeting options EVER again.
Just run the software, take the suggested interests and demographics that contain HOT potential leads, and target them with your ads!
Stop competing with 90% of other marketers out there who don't know how to target on a deep-level and start targeting smarter
Target Driller Uses Facebook's Own Technology To Automatically Churn Out The Highest Converting Interests To Aide In Your Targeting For ANY Niche And Turn Your Facebook Ads Into Lead Generation Machines.
Here's How easy it is!
Created To Help The Most In-experienced Newbies
All you need is a Facebook account and this software!
Here's the thing.... You probably already know a think or two about creating a fan page and getting some cheap "likes"
But have those likes resulted in any serious profit yet?
Why does that cause such a problem? Why is it so hard?
Because before today if you wanted to turn your 'fans' or just general Facebook Users into 'leads' over Facebook, you had two pretty average options:
1. Send them to an external landing page outside Facebook hoping it converts, or
2. Drop hundreds, if not thousands in Facebook Ad Spend, only to find your list hasn't really grown by much…and NO sales are coming through.
No doubt you've lost money trying these in the past…
I'm sure you've thought to yourself "There must be an easier way!!!!"
That's why we went to work, painstakingly creating a way that would allow us to turn our fans and general Facebook users into engaged leads without the hassles over those other tired methods - a software that would not only allow us to drill down and find the most engaged audiences, but something that would work alongside the Facebook Ads Manager so we didn't have to spend hours thinking up of interests to target, or wasting time copying and pasting interests into the Ads Manager when setting up our Ad. We wanted a software that would allow us to find the hot audiences that were already buying through Facebook, and be REAL people so we can use this intel for ourselves and our private clients at the click of a button.
And that's when we stumbled across what we call Target Driller! A Super technology that's ready to work tirelessly for your business, finding interests and targeting options that would be sure to help your Ads be seen by REAL people, who actively engage on Facebook on a regular basis, utilizing a new technology never seen before.
Simple Intelligent Technology That Locates Engaged Audiences
From Around Facebook, Who Are Ready to Click On YOUR Ads
Built To Customize And Convert – Here's What Happens
When You Use Targeting Options vs. The Traditional Way
Powerful LIVE Editing Interface
Professional & Stylish Dashboard For Easy Campaign Management
Create Functional Facebook Ads, As Easy As Copy & Paste
NO Programming and NO Tech Skills Required!
Buy Target Driller now and you can save hours of time and budget not having to split test targeting options for your ads EVER again… while capturing more leads from Facebook that you ever thought possible!
Click the button below to download Target Driller immediately and the comprehensive system for making money utilizing this software.
Before I forget I must remind you… right now this is a ONE TIME fee… no monthly, no trial periods then exorbitant fees.
You get EVERYTHING today for a one time fee.
You've heard for too long… people making money hand over fist over Facebook. It's now time that you claimed your piece of the pie!
Don't wait! Don't risk missing out. Your investment in yourself and your business is 100% risk free with an ironclad guarantee.
Satisfy your curiosity and download right now.
Even if you just use the targeting technology and add a few keywords into your ads, given the results you'll get from this over other traditional shot-in-the dark targeting methods, you'd be easily getting your money's worth within the first week! If not the first day!
Think about it: is having even just THAT feature worth $47? Let alone all of the additional special features we've also included.
Of course it is! And you'll have this Target Driller software and system working for you from Day #1 if you act FAST NOW.
...This opening discount of $47 will close down soon and the price raised to $127 so ACT NOW!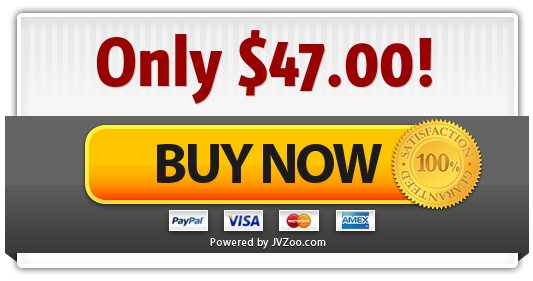 ---
Lifetime License
Developer's License
(use on personal and client ads)
Lifetime License
Developer's License
(use on personal and client ads)
After payment you will be automatically redirected to the registration page (please allow a few seconds for PayPal to redirect you). If, for some reason, you are not sent to the registration please email us at [email protected] with your desired username and password along with the PayPal transaction ID and we will get you registered ASAP.
Tags:
Facebook Marketing Ads
,
Facebook Marketing Agency
,
Facebook Marketing App
,
Facebook Marketing Automation
,
Facebook Marketing Basics
,
Facebook Marketing Best Practices
,
Facebook Marketing Campaign
,
Facebook Marketing Company
,
Facebook Marketing Cost
,
Facebook Marketing Course
,
Facebook Marketing Expert
,
Facebook Marketing For Business
,
Facebook Marketing For Real Estate
,
Facebook Marketing For Realtors
,
Facebook Marketing How To
,
Facebook Marketing Ideas
,
Facebook Marketing Strategy
,
Facebook Marketing Tips
,
Facebook Marketing Tools